The conference "Completing the manuscript of articles published in scientific journals according to international standards"
Posted on 2022-07-01
In the opening speech, Assoc. Prof, Dr. Bui Anh Tuan, Secretary of the Party Committee, President of Foreign Trade University, said that improving the quality of the manuscript for organizations, research agencies in general and the FTU as well as Journal of International Economics and Management in particular is an urgent requirement. To become a journal of international standards, journals must now meet strict requirements of international indexing systems, including manuscript quality. Assoc. Prof, Dr. Bui Anh Tuan hopes that through this workshop, agencies, organizations, journals and scientists can exchange, share and summarize valuable experiences in building manuscript of international standards.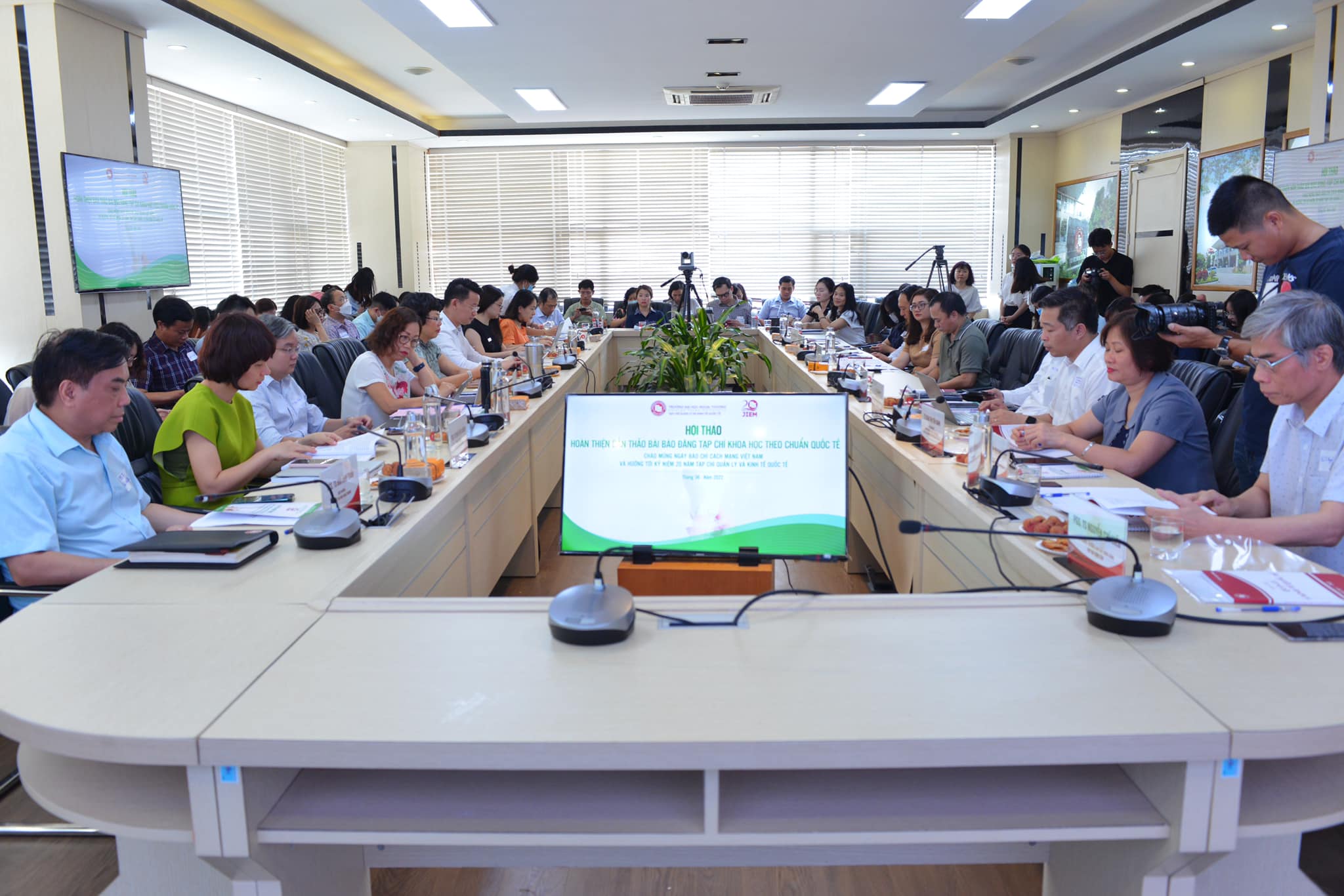 Assoc. Prof. Dr. Nguyen Chi Hieu - Director, Head of the Party Building Department, Communist Magazine gave a welcome speech to the Conference. According to Assoc. Prof, Dr. Nguyen Chi Hieu, scientific journals are the foundation of knowledge, so it is necessary to have previous studies and topics to lay a solid foundation for the development of journals over time. time. At the same time, scientific journals must always strive towards international standards. In addition, the authors and scientists must ensure the quality of the research results, ensuring the research is practical for the present and the future.
Assoc. Prof. Dr. Tu Thuy Anh - Editor-in-Chief of JIEM gave the welcome speech and moderated the seminar session. According to Assoc. Prof. Dr. Tu Thuy Anh, the issue of building quality manuscripts and meeting international standards is a story that Scientific journals are interested and are progressing step by step. This is also a stepping stone for scientific journals to join some of the world's prestigious indexing and database systems such as ACI, Scopus, WoS,... Therefore, it is necessary to have suitable solutions for for scientific journals, from linking international publications, to building an international standard manuscript structure and applying information technology in building scientific articles.
The conference focused on 3 presentations by Prof. Dr. Nguyen Quang Liem, Editor-in-Chief of Advances in Natural Sciences: Nanoscience and Nanotechnology (ANSN); Assoc. Prof. Dr. Trinh Thi Phuong Thao, University of Education - Thai Nguyen University; and Dr. Vu Thi Phuong Mai, Faculty of International Economics, Foreign Trade University.